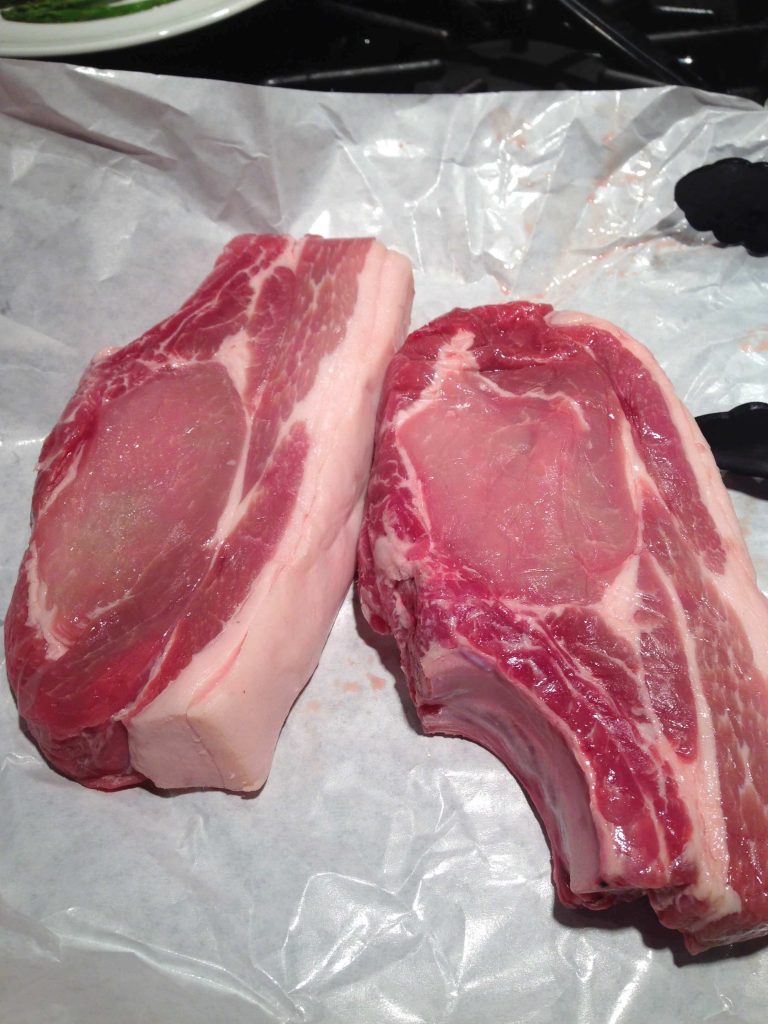 Where I live, I have access to excellent organic meats. I live near two butcher shops and two grocery stores where I have really made an effort to get to know the butchers. I cook all the time and especially for dinner parties or holidays I need special cuts of meat. Plus, when I have questions because I have made an effort to get to know them they are very helpful.
I find making an effort to get to know your butcher/fishmonger helps a great deal. When they understand that you know what you want and you care they are more apt to take great care with you. Plus when it comes to special orders they will cut your meat the way you request.
They will also take care to save you the best cuts and ensure you get the freshest product.
Lamb Cuts: Shoulder/leg of lamb, boneless/butterflied, fat cap, rack of lamb (Frenched), chops, shanks, stew meat/ground
Beef Cuts: Steaks: New York, Ribeye, Tomahawk, Porterhouse and Filet Mignon. Roasts: pot roast, New York Filet roast, rib roast, ribs and more. Flank steak, short ribs, stew meat, shanks, and ground.
Pork Cuts: tenderloin, chops, ground, boneless roast, crown roast, shoulder, ribs, ground, stew meat, bacon, sausages, and ham.
They can also help with special orders, such as very chops or maybe more obscure cuts like pig feet, lamb neck, chicken feet and more.