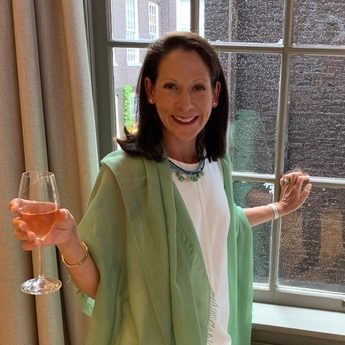 Greetings Busy Home Chefs!
My name is Elizabeth Traverso. I'm a busy mom of two who loves to feed her family good food from all over the world. I like to keep our meals interesting and expose my children to all cuisines. My husband and I love to travel, cook and entertain. We always pair wines with our meals and love to cook for friends and family. Sitting at a table sharing a meal always brings people together.
This will be a great site for all things cooking and baking. I have tips, recipes, favorite tools, spices, ingredients and more to share. I can help you get a homemade meal on the table every night. Let's cook and share recipes together!

I have always loved cooking. My earliest memories were cooking with my grandmother, who we called, "Binky." She was my world. Binky loved to entertain and loved to cook so I was always her sous chef. She lived to the amazing age of 101, partying like a rockstar till the end. I feel when I am in the kitchen cooking I honor her memory.
As a passionate chef, I did have my own catering company right out of college for a few years before getting my Master of Education and teaching until my own children came along. We are a cooking family. We have fun in the kitchen together and we make sure to involve our kids. The kids love to find recipes or come up with menu's for meals. They love to find recipes and replicate them at home. I hope I am passing along the love of cooking and sharing a meal with loved ones to them.
I have had the good fortune to meet Ruth Reichl and Ina Garten and both were wonderful and so down to earth. I have read all Ruth's books as well was a long time subscriber to Gourmet magazine. I have all Ina's books and love her entertaining style. On a local level, Jimtown Store, was a favorite place for breakfast, lunch, and when guests were visiting. Carrie Brown is an amazing person and someone I look up to and admire.