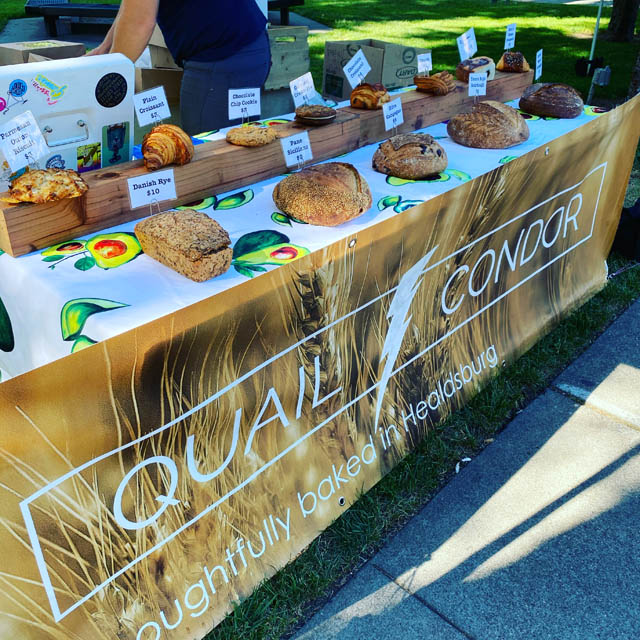 Living in Healdsburg, California, we have access to so many farms that grow amazing produce, wheat and wine. One of our favorite breakfast breads, is a Dutch Rye from Quail and Condor. My kids loves their scones, croissants and oatmeal cream delights. The Dutch Rye is a hearty bread that both tastes delicious and nutritious. We have used it to make Avocado Toasts, toast and jam or honey or just toasted with a poached egg. The bread has great flavor, not sweet, but the texture is out of this world. We never run out because I buy the loaves in 2. We always have a slice every morning. Their new digs are great and offer their amazing croissants, bagels, cookies, pastries, breads and delicious Black Oak Coffee.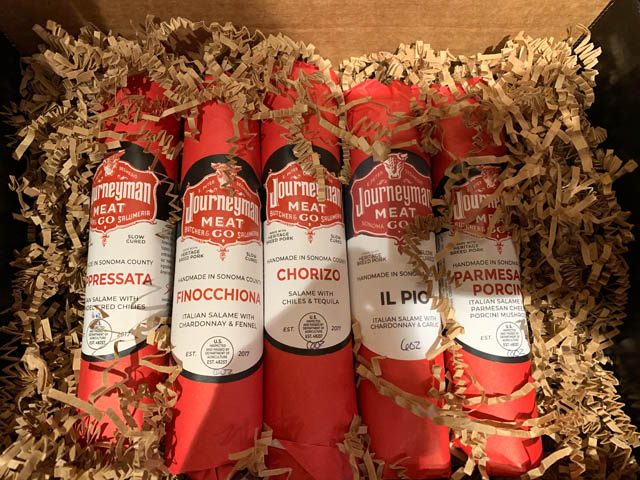 Another favorite place is Journeyman Meats. They make great salami's as well as the best bacon and BLT sandwiches. We had a bacon taste test with several local bacon's and Journeyman won. My family and I are huge bacon fans. My grandmother lived to almost 102 and would eat bacon almost every morning. The salami selection is so delicious. Each one a savory exploration of flavor and spice. They also have an incredible aged meat selection.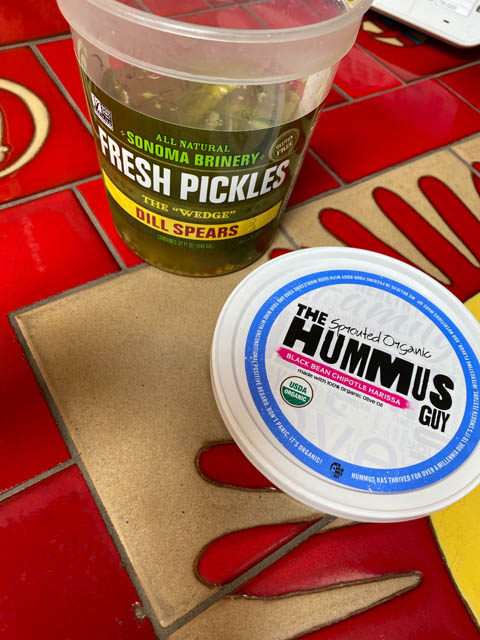 We love pickles in this family and over the years have longed for a pickle that has great flavor and crunch. These pickles never disappoint and we enjoy all they offer. They have whole pickles, sliced and quartered as well as dill, spicy, Manhattan, tangy, and outrageous. We also enjoy their raw sauerkraut, plain and spicy.
The Hummus Guy is delicious and offers so many varieties of hummus. All are fresh and flavorful. I have even used his hummus in soups, pastas, making egg salad sandwiches (instead of mayo), salads, dips, and more. I love all his flavors and love his spicy ones as they have a good balance of heat and flavor. Hummus is so healthy and it really goes with most things.
Rancho Gordo Beans is a local company and the beans are exceptional. I buy all their beans and lentils. The beans are sold at local grocery stores as well at some wineries and specialty shops. The website has so many incredible recipes.I have a few favorites. The beans are so flavorful and easy to use. Plus beans are so healthy and can be enjoyed hot or cold, in stews and salads, in soups and as side dishes so get creative or use the website for inspiration.
When the Healdsburg Farmer's Market is open, May through November, it is always fun to support local farmers. Some favorite farms/purveyors are: Front Porch Farmer, Alexander Valley Farms, Healdsburg Bagel Company, Sonoma Meat Company, Greek Table and Anna's Seafood.I like to shop regularly with these farms and purveyors.