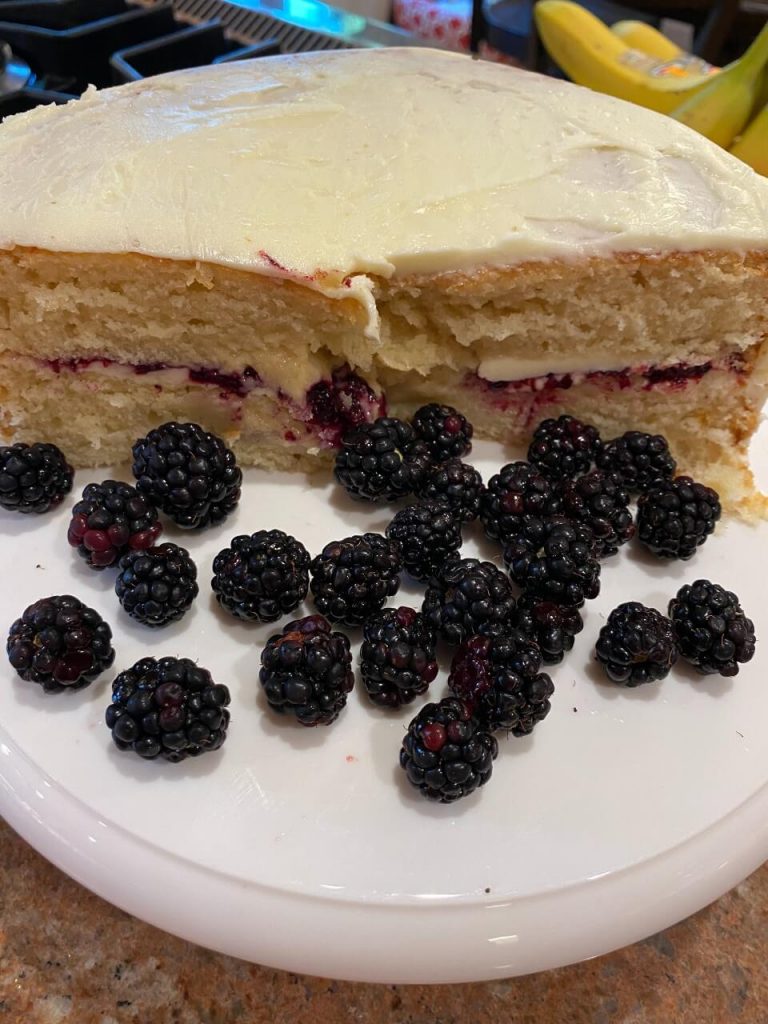 I love fruit desserts especially in the summer with all the delicious cherries, berries and stone fruits. So many mouthwatering recipes out there, I always wish I had more time to make my file of cherry and berry desserts. From Clafoutis, cobblers, crisps, crumbles, pies, tarts, galettes, whoopee pies, ice cream, cakes, cheesecake, buckles, and muffins to name a few. So many divine choices and never enough time.
When the fruit is in season, I always half the sugar amount because the fruit should be at its peak in flavor and sweetness. I am a huge blueberry fan and will admit to buying them year round. There is a big difference between blueberries bought in June vs those bought in December. But as I said I love them and continue to bake with them year round.
Winter can be challenging for fruit but I change it up and tend to bake with more citrus, apples, persimmons, pomegranates, pears and pineapple to name a few.
Fruit desserts can be easy to whip up. Here are some quick and flavorful ideas for year round inspirations:
Puff pastry rolled out, berries in a bowl tossed with a touch of sugar, orange zest and touch of cinnamon and a sprinkle of Grand Marnier (or use lemon juice, lemon zest and a splash of Limoncello) Spoon onto the puff pastry and bake according to instructions on packaging.
Puff pastry rolled out and cut into equal squares, brush with melted butter, sprinkle with cinnamon sugar and sliced pears or apples.
Scoop of vanilla ice cream or berry sorbet with berries and a drizzle of either limoncello or Grand Marnier. garnish with a sprig of mint.
Shortcakes are easy as you can buy the shortcakes or pound cakes and serve with fruit and whipped cream.
Macedonia Di Frutta: this is a delicious Italian dessert found all over italy. I learned about it over 30 years ago. Winter version: bananas, kiwi, apples and grapefruit segments.
Summer version: berries, melon, stone fruits, and citrus. Then you whisk together brown sugar and lemon juice. A dollop of homemade whipping cream.Garnish with fresh mint.