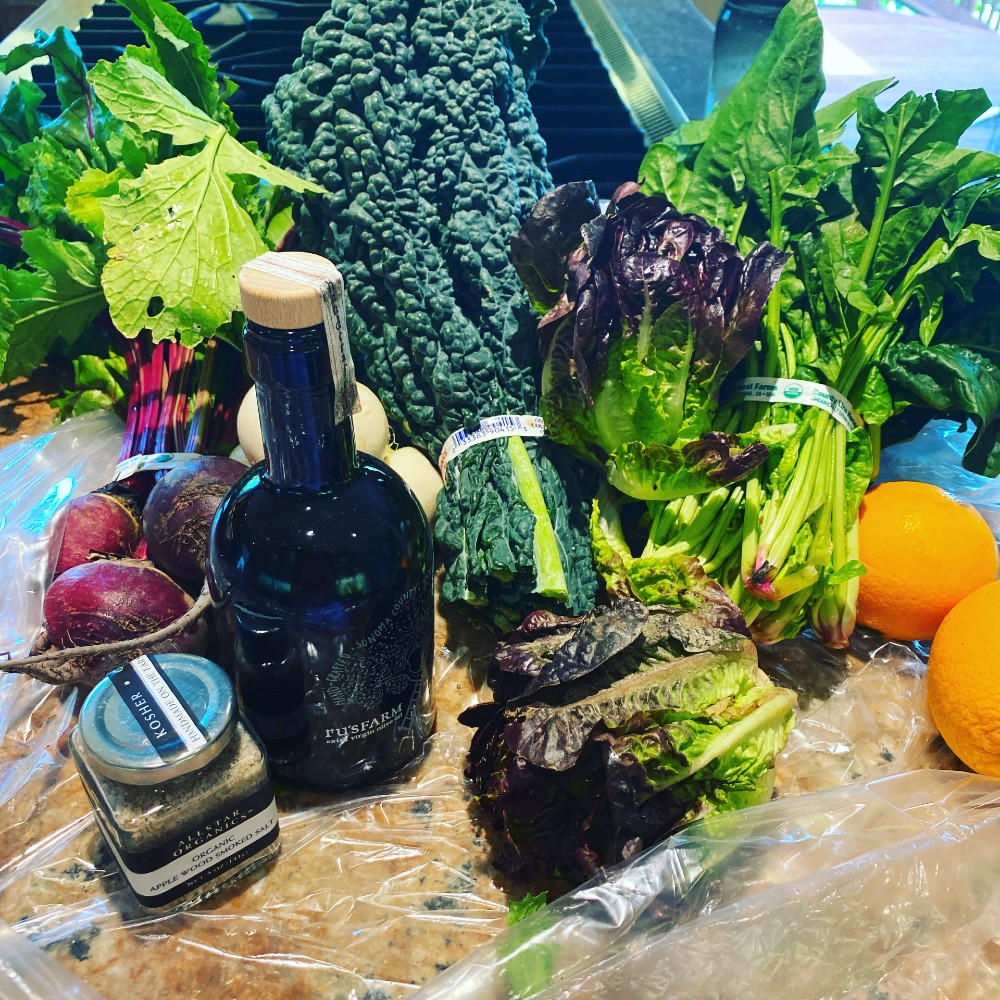 I love salads. I love that really there is no definition of a salad. As long as you have good produce, vegetables or fruits, you can make a delicious, healthy salad. I love mixing up my greens, such as arugula and Romaine or butter lettuce with endive. I love having two different textures with my greens. I also love Mache, Radicchio, Little Gem, Frisee, Escarole, Spinach, and Watercress. I love to play with flavors, textures and colors. I always make a simple salad every evening to enjoy. I usually with just toss arugula with slivered fennel, green onions and maybe thinly sliced cucumber for my daughter. Here are some favorite salads I make and we enjoy.
Butter Lettuce: I love this on a burger, when making Thai chicken lettuce cups, or just a few leaves on a plate with a simple vinaigrette. This also works if you are trying to not eat bread. I will take sliced turkey and a touch of English mustard and roll it up for lunch.
Watercress: A dear friend in London makes the best cress soup. It goes well at Thanksgiving when I make a salad with watercress and persimmons and fennel. It has a bit of a spicy kick so it works well in a mixed green salad loaded with vegetables. It also goes well with Greek dishes.
Endive: I use these as hors d'oeuvres. I place them on a beautiful platter and put some cheese on the end. If it is holiday, I will do some goat cheese with a few pomegranate seeds for color. Endive works well in salad and has a wonderful crunch. It also works perfectly in a crudités. It scoops well and is healthier than a chip!!!
Frisee: I love the look of Frisee. It looks wild but taste so good. It adds a lot of a salad.Sometimes it is referred to as Chicory. Frisee is pretty hearty so it pairs well with salads with meats such as duck, smoked trout or chicken.
Little Gem: A summer favorite for everything from burgers, sandwiches, to salads. It is crisp and sturdy and delicious. It goes well with heavier dressings such as ranch, blue cheese or a buttermilk dressing. It can hold up. It is a cousin, so to speak, of Romaine.
Romaine: Super crunchy and sturdy. This goes well with Caesar salads, also is excellent when grilled and holds up. I love this in sandwiches as it adds such a great crunch to whatever I am making. It works well with dips instead of using crackers.
Radicchio: This is a favorite of mine. I love the color and crunch it adds to salads. I use it when I make Salad Nicoise as I love the flavor and texture next to the seared tuna, steamed potatoes and green beans, olives and capers. This is sturdy enough to grill and the flavor sweetness when grilled. I tear it up and put it in most salads as it makes any salad pop with color and adds so much flavor.
Mache: I love this green as it is very tender and delicious. I use it for special occasions. I usually add it to salads I am making for Thanksgiving, Christmas or Easter. It goes well with citrus or just on its own with a simple drizzle of lemon juice and a peppery olive oil.