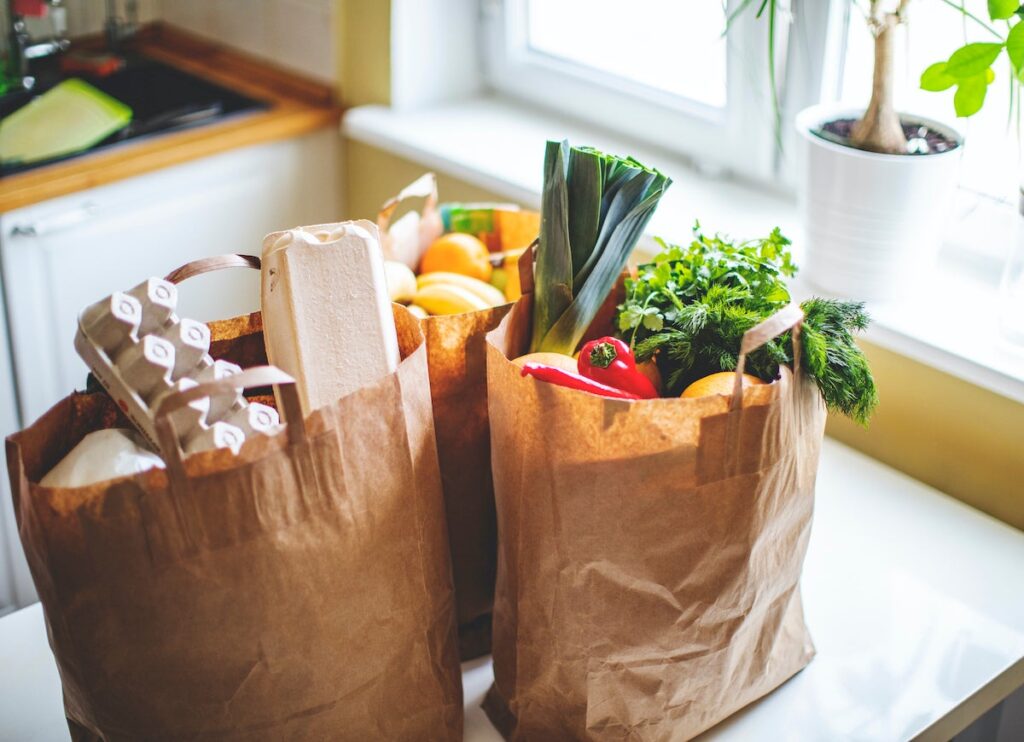 One of my best friends gave me a menu weekly planner and I love it. I love that I plan my menu's for the weeks dinners ahead of time. Especially with 2 busy children who have very busy sports commitments after school. Sometimes it is hard to keep up so it helps to plan ahead and know the groceries I need.
I am old school as I don't have a digitized grocery list. I have the basic list in my head:
Milk/Lactose Free Milk
Eggs
Bananas/Berries
Apples
Salad Greens and Salad Accompaniments
Butter
Yogurt
Hummus
Citrus
Tortillas
From this basic list I then add to it with what ingredients I need for the week. I try to only go to the grocery store 3 times a week. I go Sunday for Sunday through Tuesday. I go Wednesday for Wednesday through Friday and I go Friday to pick up what I need for the weekend for entertaining and for Sunday breakfast.
I like to organize my grocery list according to the layout of the store. It saves time and also I don't forget anything. I usually start in the produce aisle because that is where I load up on most items on my list.
Thinking ahead and planning saves time and money when grocery shopping. I usually have to go to two markets as one has everything but not a good selection of organic meats and fish. I also like to shop at a local fishmonger that sells the freshest fish, always caught that morning and never farmed. I love planning my day as it is such a joy to shop at the specialty stores as you know the quality is going to be better.