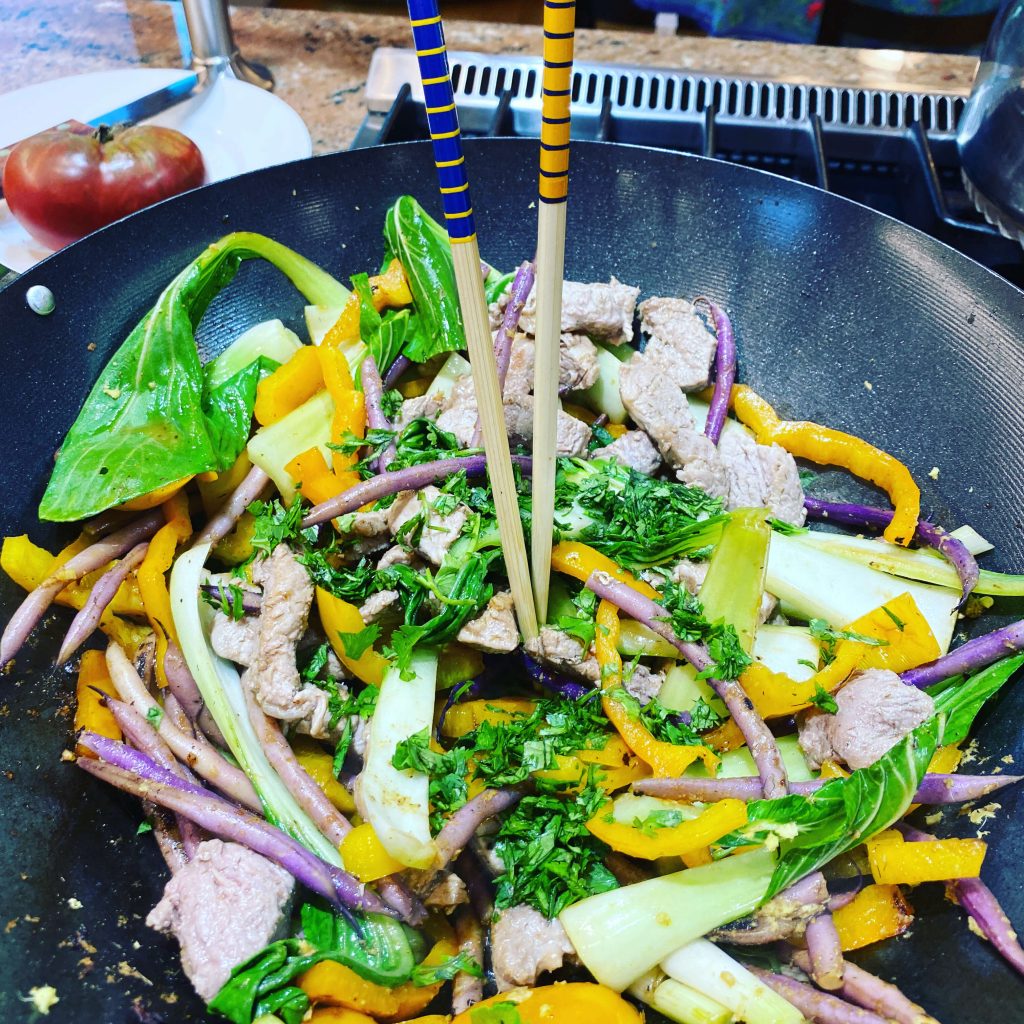 Having traveled all over the world, I love international cuisine. Indian, Asian, Italian and French are some of my favorite meals. I like to collect cookbooks on all kinds of ethnic cooking and I also like to have these ingredients in my pantry.
I all my spices from Penzeys Spices and they have a huge selection of single spices as well as spice mixes: Aleppo, Sumac, Bangkok, Adobo, Cardamom, Coriander, Charnushka, Vietnamese Cinnamon, Maharajah Curry, Now Curry, Fajita, Fennel, Ginger, Herbs de Provence, Lemongrass, Mexican Oregano, Paprika (sweet, hot and smoked), Saffron, Sicilian, Singapore, Sunny Paris, Tuscan Sunset, Turkish, Tandoori, Vanilla bean and extract, vindaloo, and Zatar. I also love Raw El Hanout blend made by Morton Bassett, which I buy from a specialty grocery store. These spices can be used to enhance a dish, as a rub or mixed with olive oil/sesame oil as a marinade. If you have ethnic markets near by then that is where I would buy these ingredients, but the ones listed can be found at most grocery stores. Here is a list of ingredients that are good to have on hand.
Thai Kitchen Fish Sauce, coconut milk (make sure to always shake well), red and green curry paste, and rice noodles.
Dynasty Foods: hoisin sauce, hot chili oil, Kikkoman soy sauce, Huy Fong fresh chili garlic sauce, Huy Fong samba oelek, Dynasty black bean garlic sauce, Dynasty oyster sauce, Eden Mirin, and Nagano rice wine vinegar.
Mexican Ingredients: corn/flour tortillas, chipotle peppers, hominy, black beans, Embasa salsa mexicana, Embasa Casera, Embasa salsa verde, El Pato also makes good salsa's and Abuelita Mexican chocolate for mole, cakes and hot chocolate.
Rice: Arborio rice for Italian risottos, Bomba or Calasparra rice from Spain for paellas, Jasmine rice, white or brown for Asian cooking.
Red lentils are also an important ingredient and super healthy too.
Dried Herbs but fresh is better:
This is a good basis for Asian cooking and will allow you the freedom to cook curries, stir fry's, fried rice dishes, noodle dishes and really how ever you want to incorporate flavor. If you live near any kind of ethnic market, go in a check it out. The ingredients there are obviously more authentic and usually better in flavor.