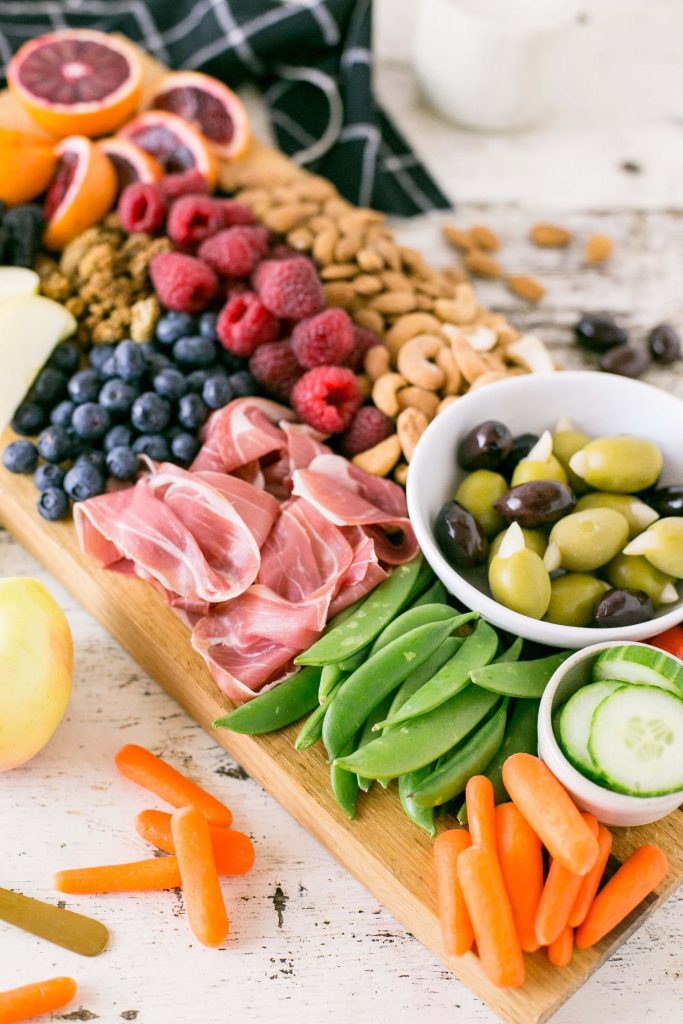 My kids are perpetually hungry and sometimes hangry. I always like to encourage healthy snacks. Especially before and after sports when you need fuel for your body and then need to replenish what you just burned. Since my kids are pretty good eaters, I can offer them a vast selection of snacks that they will enjoy. Sometimes on the go snacks are the best for busy days and driving here and there, but healthy snacks where they can sit and digest are always better.
Hummus with a wide variety of vegetables: sliced cucumbers, peppers, jicama, raw broccoli, raw carrots, celery, cauliflower or healthy crackers or whole grain bread
Peanut butter on apples is our favorite but you can also put it on celery
Cheese sticks
Cheese and apples or pears
Citrus like Cuties, oranges or grapefruit, sectioned, and served with sliced cheese or even a spoonful of peanut butter
popcorn with your favorite spice (my kids will do a sweet savory mix) cinnamon and salt
Raw nuts: cashews, almonds, pistachio's, hazelnuts, or/and walnuts are some of the healthiest nuts. Make sure not to by flavored nuts or heavily salted. I do by nuts that are dry roasted as it gives them a depth of flavor while not making them to bad for you
Sliced banana with a square of dark chocolate or with a small amount of peanut butter on each slice (best for post workout)
Smoothies if what you are putting in is healthy: ice, greek yogurt, fresh fruit/greens
Whole grain toast with peanut butter or/and honey (honey has lots of healing properties and if it is local, raw honey then it will also help fight local allergies)
There are times when you are in a rush and a non perishable snack is all you can do and that works as well. We go on a lot of road trips so I always have a packed cooler but it is always good to have an arsenal of snacks available.
Granola bars
Protein bars
Raw nuts
Almond butter packets
Bananas
Apples
Cutties
Healthy crackers with whole grain or GF Almond crackers
Dark chocolate squares
popcorn