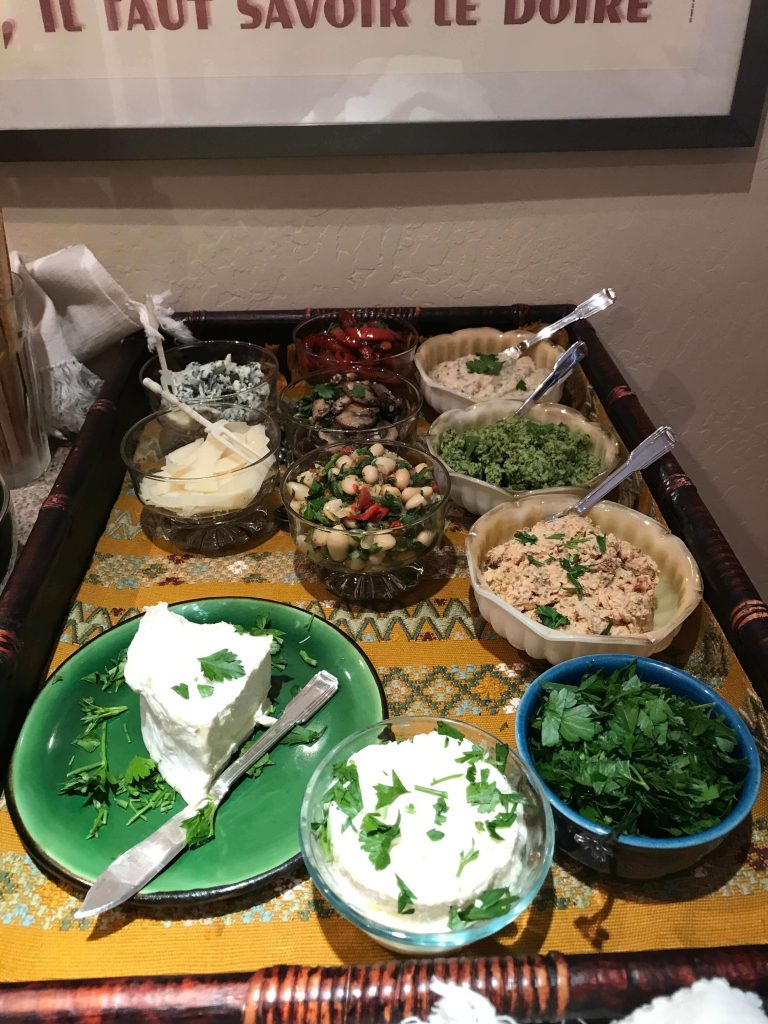 Hors d'oeuvres are always challenging for me. I just want to focus on the meal and dessert but my husband excels at putting them together. It does help that his family owned and ran a gourmet Italian delicatessen and wine store. They sold an amazing array of cheeses from all over the world as well as the best Italian meats: prosciutto, salumi, coppa, bresaola, guanciale, head cheese, pancetta, mortadella and more. My husband excels at putting together salumeria platters which consist of cheese and meats.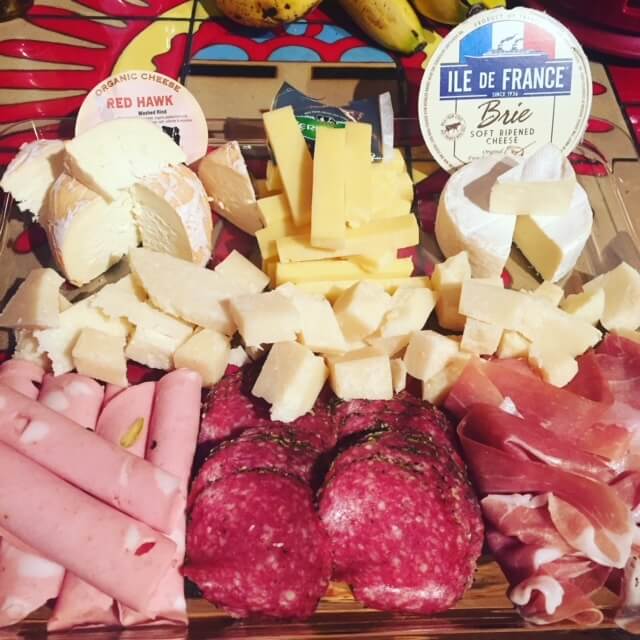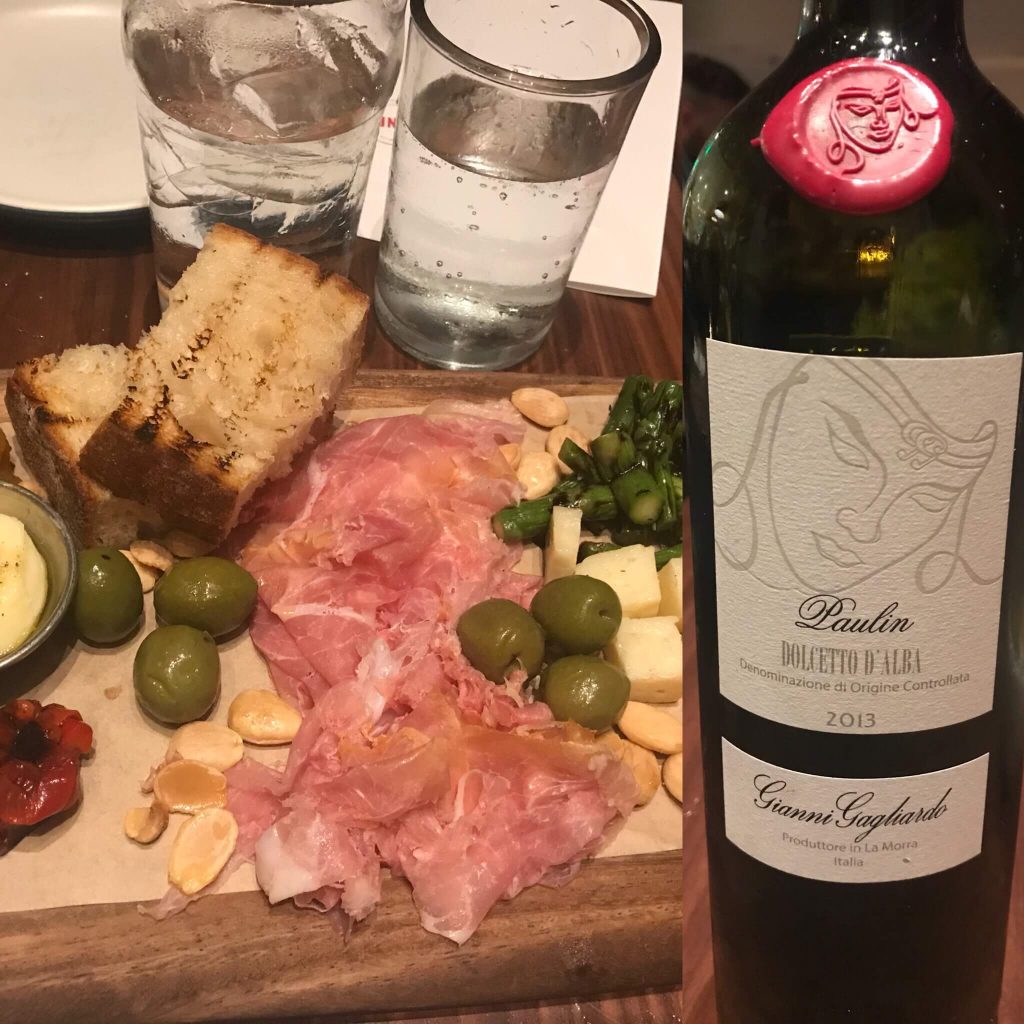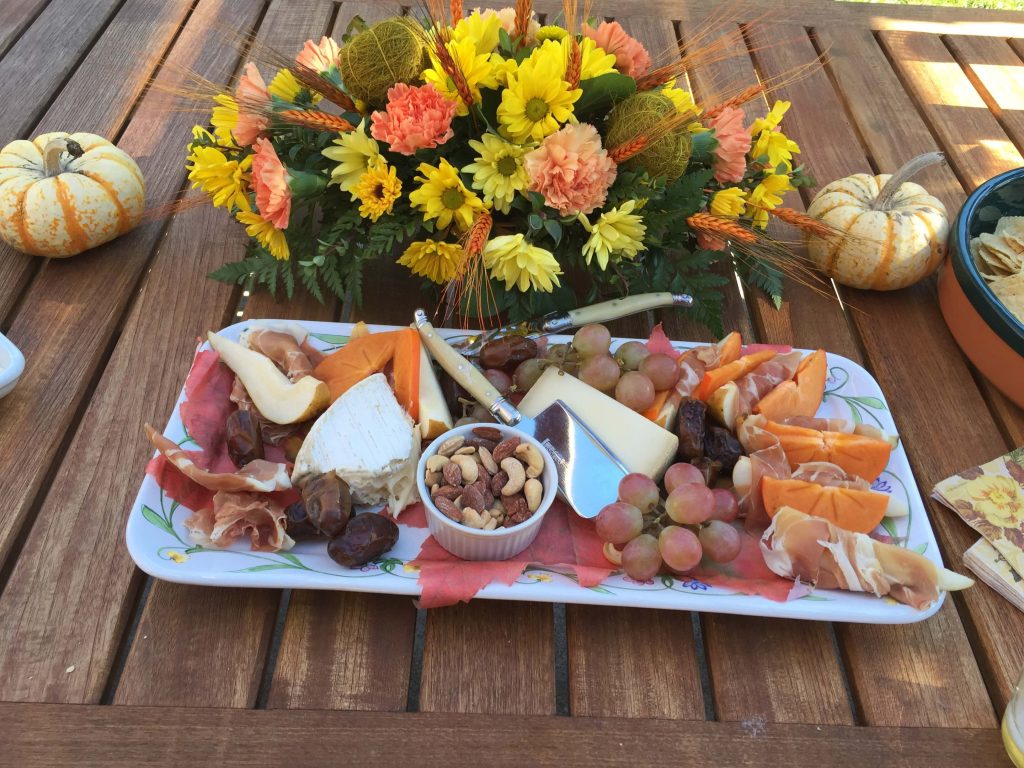 I like to have a diverse platter of meats and cheeses as well as make it go with the seasons.
Summer Platter: Journeyman salumi or Molinari salumi, raw nuts, fresh figs, cherries and burrata
Fall Platter: Rosemary nuts or Marcona almonds, sliced persimmons, dates/figs, sliced pears with prosciutto and salumi and a wedge of Spanish Manchego and chunks of Parmesan cheese
Winter Platter: Spiced nuts, dates, dried figs, dried cranberries, quince, Idiazabal, olive pate, Camembert
A lovely option in the winter is baked brie or even a layer cheese torta served with delicious crackers and decorated with greens and cranberries to be festive
Spring Platter: melon wrapped with prosciutto, Parmigiano, Brie, Panpetato, Caprino Piedmontese, Calabrian Chiles, dried apricots, fresh berries
I am also a huge fan of Crudite. One can put together so many wonderful vegetables both raw and steamed as well as some favorite dips such as hummus, baba ganoush, green goddess dip, white bean and herb dip to suggest a few. Some favorite vegetables are: cucumbers, carrot sticks, raw cauliflower, steamed asparagus, endive, sliced peppers, radishes, and jicama.