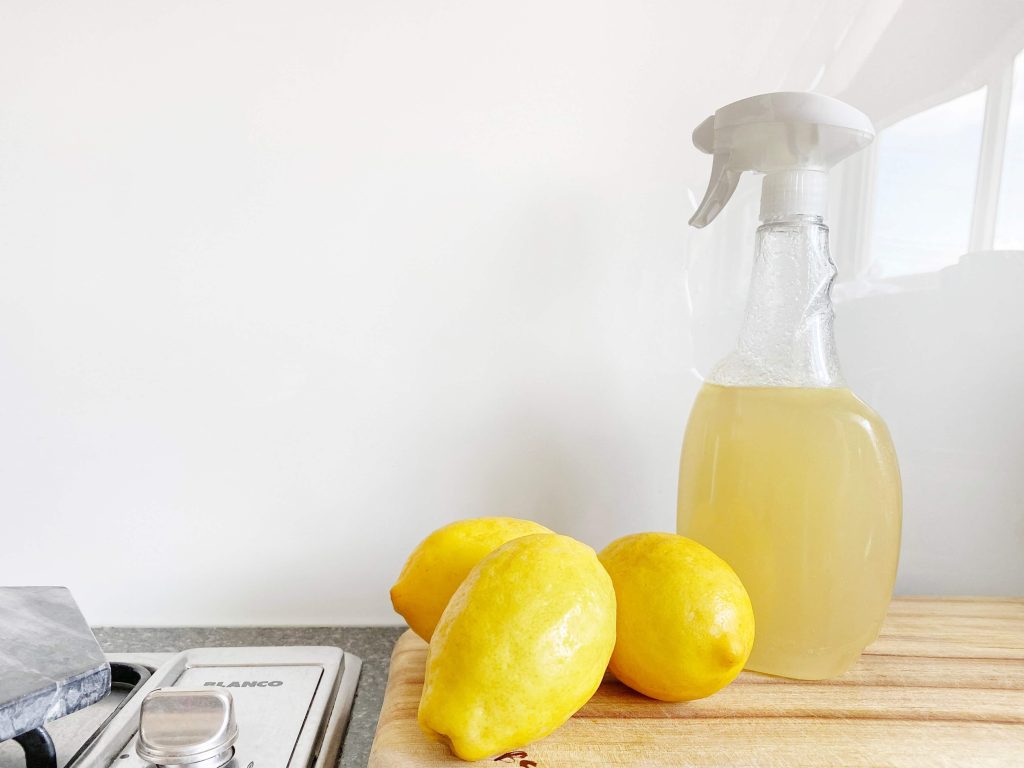 I always find in the spring that I get the bug to clean and de-clutter my home especially my kitchen. I also they to sharpen my knives at least 2-3 times a year since they are used on a daily basis. Our local gourmet grocery store has someone come in once a month so now I have it in my phone to remind me to get it done. I usually do it in October before having to carve a turkey or roast for the holidays and then do it again in May.
I like to vacuum all my drawers and cupboards in the kitchen as well as wipe them down. It is also a good time to sort out kitchen items that are showing signs of wear and tear or that maybe you just don't use such as cutting boards, rubber spatulas, and baking sheets. Those three items get a lot of use on a daily and weekly basis.
My favorite cutting boards are bamboo as they are strong and can handle the dishwasher. You shouldn't put them in the dishwasher, but when cutting up raw meat or fish I feel the dishwasher is best. I always treat the boards with food grade mineral oil.
Make sure to scrub your cutting board and allow to dry
Depending on size of cutting board and use you will need to do this more often
Using a good amount, make sure to run it all over the board and allow to sit over night
For stains on cutting boards, it is best to use lemon juice or vinegar
Clean, make sure it is dry, then oil and allow to dry for a long period of time like 5 hours to overnight
If I know I am going out to dinner, that morning I will do all my cutting boards and prop them up to dry
Cutting Board Sizes I use: 12×9, 18×12, 30×20 and then a Boos cutting board for cutting/serving meat 24x18x1.5 inches that has a juice groove.
Cast Iron Seasoning is something that should be done every time you use them. It is very simple and it will make them last years without turning brown.
Use Kosher salt to scrub the pan if it needs it. Soaps are never recommended. Use about 1/4 cup salt for pan sizes 9 inches or more. I have a 9 inch pan and a 12 inch which work for me perfectly.
Rinse with water and make sure it is dry.
Place the dry pan on the stover over medium/medium high heat and allow the pan to get hot.
using about 1-3 Tablespoons vegetable oil, being careful to not burn yourself, rub the oil all over the pan with a bunch of paper towels.
Allow the pan to sit and dry then take another wad of paper towels and rub all over the pan, soaking up any extra oil.
The pan is ready for the next use.
It is always a good idea to go through draws and cupboards, vacuum and wipe them down. Over a year, germs can build up and dust. I do this twice a year plus it is a good way to check in and see what you have. I use my cooking tools regularly so it is a good time to toss and replace.
Cleaning my ovens in not something I have ever enjoyed because one should NEVER use the Oven Cleaning switch on their ovens as it burns so hot it can burn up the control panel on your until. When Covid began I did a major purging and I also spent a whole day cleaning my ovens and racks. I tried the baking soda and vinegar. It did not work. Easy Off saved the day. I sprayed my ovens and racks before bed. The next morning I got up and removed the racks to the front of my house on the sidewalk. I was able to wipe my oven clean with minimal scrubbing. The racks cleaned up easy but did need the use of several SOS pads. The glass was so simple. The grime just wiped off. Now I do this 2-4 times a year and my ovens glisten.
I always toss out all my dish towels after a year. They usually have been bleached and some have stains and they really have seen better days. The best dish towels are those from Williams Sonoma.The Classic Stripe Towels are my favorite. They are super absorbent, durable, and the best quality I have found. Even as they start to get old I then use them for cleaning, dusting and they last forever. They never rip or tear and they never loose their thickness. I have used and tried a lot of dish towels and these are the best and look nice too. They make a perfect hostess gift with some flowers or tied up with a bow and sprigs of lavender or rosemary. Plus they come in so many pretty colors.
Favorite Cleaning Products
Sprayway Stainless Steel Cleaner
Sprayway Glass Cleaner
Easy Off Oven Cleaner
Windex
Method Daily Granite Cleaner
Bona Wood Floor Cleaner
Bar Keeper's Friend
Mr Clean Magic Erasers
These are my arsenal of cleaning products for my kitchen and around the house. I do always recommend gloves to save your hands and keep your hands looking young.
One area of my kitchen that I forget about is the internal cleaning on my stove hood. We have a gentleman who comes once a year and cleans it thoroughly. He know's that my husband and I use the stove 365 days a year so having it cleaned and serviced keeps it running in good order and also saves it from becoming a fire hazard. Don't forget to yearly clean your hood internally. It is easy to forget.