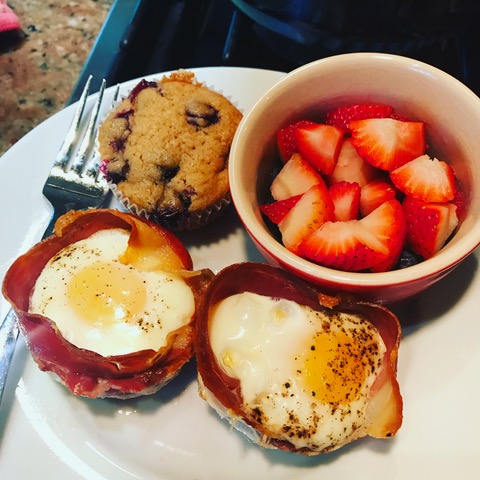 School mornings are challenging for all of us. I am an early riser. I always said when I lived in London and New York, if the discotheques would open at 5 am I would be there dancing. I am not and have never been a night owl. I love the early mornings and having the house quiet. I always have everything laid out so I know what I am going to make. My kids do get cereal on occasion but they love a hot breakfast. Here are some of there favorites and the best thing most can be made ahead and they can reheat themselves.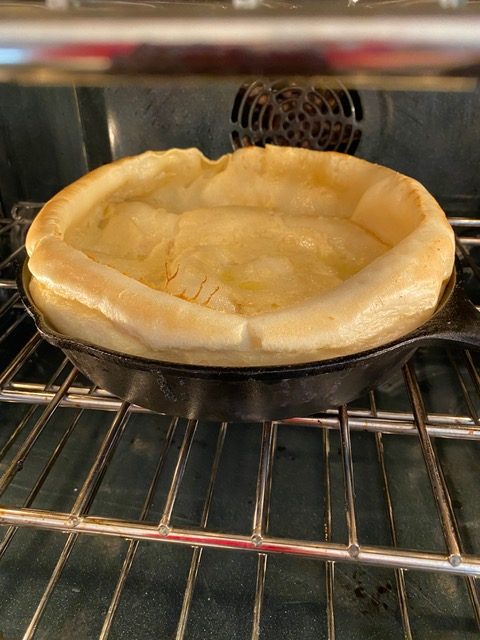 Dutch Baby: this can't be made in advance but you can have it already to go and it only takes maybe 8 minutes to make the batter and 12 minutes to cook. This is one of the most requested breakfasts I get.
I like the Irish steel cut oatmeal. It takes a little longer to cook but it so delicious. When I make it I add cinnamon and dried cranberries to the water. I bring it to a boil and then add the oatmeal and simmer it. When finished I sprinkle brown sugar.
egg cups, prosciutto egg cups, and breakfast burritos can all be made ahead and frozen, just reheat in the microwave or in a toaster oven.
Pancakes and waffles are easy to make and I like to make them from scratch. I always double the recipe so I can freeze some and the kids can reheat. They either use jam or syrup on them.
French Toast is another easy breakfast. I mix it the night before and then make it in the morning. It is so easy I don';t even use a recipe: milk or/and heavy cream, eggs, cinnamon, and whisk well. Dredge sliced brioche bread in the mixture and add to a hot pan with melted butter. Heat a few minutes and then flip. Serve hot with powdered sugar or syrup.
As for cereal, I don't allow them to have the sweet stuff so we always have a couple that we mix together: Purely Elizabeth Granola, Cheerios, Honey Nut Cheerios, Life, Wheatabix, and Honey Bunches of Oats.