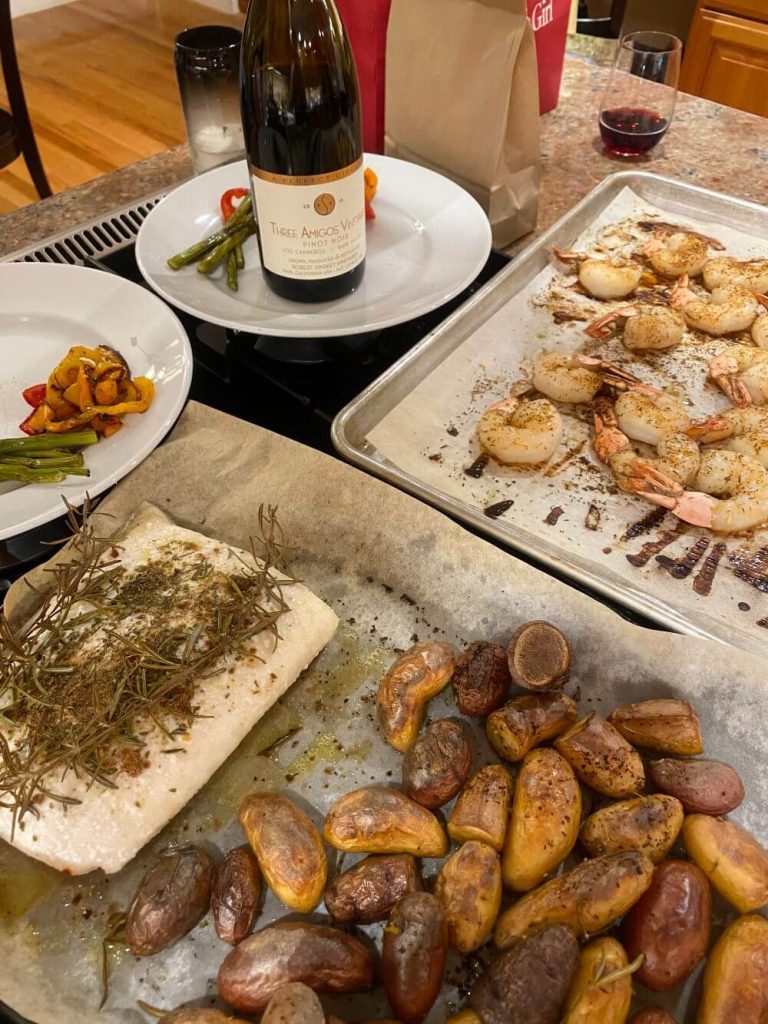 Sheet pan dinners are easy, no mess and cook quickly. I love this when life is stressful and I have all the ingredients to make a healthy family meal but short on time. You can really use a sheet pan and cook anything, plus if you use a couple sheets of parchment paper, you are good on clean up. I also meal prep if I know the day is going to be crazy. You can prep it all in the pan and cover with plastic wrap. Come home, turn the oven on and let the pan warm up a bit and put in the oven once heated to the appropriate temperature.
You can easily do basic meals such as a protein of choice, vegetables and starch or you can easily make Asian or Mexican dishes. Really it comes down to how creative you want to be or how much time you want to give. These meals are meant to be time savors.
Good quality, heavy, rimmed pan, parchment paper or foil (but food sticks to foil even with spray or oil), tongs, and a spatula
Chicken breasts, thighs, strips or/and legs: seasoned in choice seasoning/marinade and laid out with onions/vegetable of choice and potatoes/squash or just do the chicken with vegetables. You can make rice or couscous to go with the meal.
Beef: steaks of all kinds (if large cut in half) flank steak works well when trying to do a Mexican or Asian inspired dish with choice marinade or seasoning and choice vegetables
Pork tenderloin or boneless chop with small potatoes of cubed butternut squash or thinly sliced Delicate squash and a green vegetable of choice. I would do Brussel Sprouts and once finished garnish with Pomegranate seeds and a drizzle of Pomegranate molasses
Fish and shrimp work great with peppers, onions, baby bok choy, asparagus for a quick stir fry. Sometime I don't want to get my Wok out.
Lamb chops work too if they are shoulder chops or loin chops. I will marinate or rub them with a homemade seasoning and toss with vegetables and chickpeas for a Greek meal.
Cook most of these sheet pan meals at 375 or 400 and in about 20-45 minutes you will have a delicious meal.