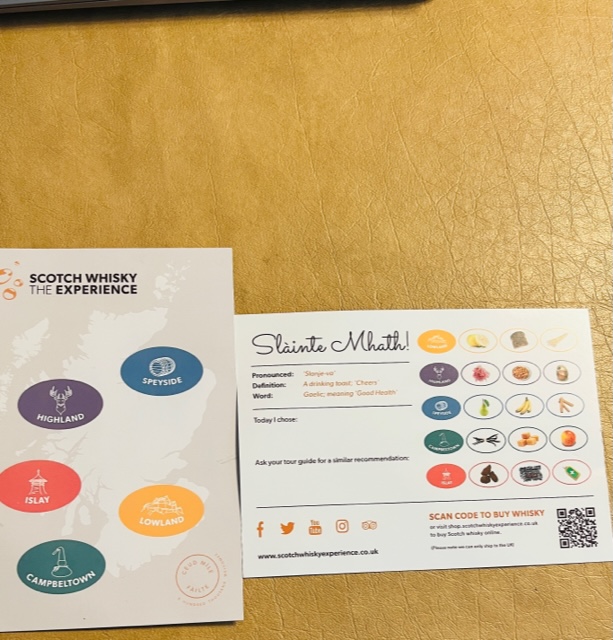 I was never a Scotch drinker even after all the years I spent working in Scotland. It wasn't until I was pregnant with my first child and went on a business trip to Scotland with my husband that I fell in love with Scotch. No, I was not drinking Scotch while I was pregnant but as my husband was sampling all the various scotch from the different areas, I would smell each one. Scotch, like wine, has a certain bouquet or nose specific to the area it comes from. The two that I seemed to enjoy from their specific bouquets, were from the Highlands and the island of Islay. These are two different bouquets as well as taste. Scotch from Islay is peaty which means smoky. It get's its flavor from the peat that is all over Scotland. Peat has formed over a period of 1000 to 5000 years by a decayed vegetation. They cut the peat, dry it then used as coal to dry out the malt. The smoke gives the grain the flavor.
Peat Whisky's: Laphroaig, Lagavulin, Bruichladdich, Cool Ila, and Bowmore
Highland Whisky's: Glenmorangie, Dalmore, Glendronach, Pulteney, and Clynelish
Speyside Whisky's (another favorite) Glenfarclas(family run, visited and have a great product) Macallan (beautiful, world known and good), Balvenie, Aberlour and Glenfiddich
Lowlands Whisky's: (nickname "Lowland Ladies") Gentle and Floral notes (good beginner whisky) Glenkinchie, Bladnoch, Auchentoshen, Glasgow 1770, Lochlea, and Rosebank
Campbeltown Whiskey's: (these have a coastal taste or notes) Campbeltown (I do enjoy this one), Springbank, Kilkerran, and Longrow
Glenturret Distillery: Famous Grouse: Oldest distillery in Scotland located in Perth, Scotland. I have visited this several times as one of my best friends lives there. A fun and informative visit and great tasting experience.
All single malts whisky's are aged in barrels a minimum of three years but the finest whisky's can take decades to mature. Usually sherry barrels have been used and since they are harder to find, the more common barrels these days are bourbon barrels. Distillers are getting more creative and using barrels that help rum and port.
The best way to really to learn about scotch I find is through taste and doing "Flights". Having spent a great deal of time in Scotland and really feeling like home there, when tasting scotch from all over the country, you really get the flavor and scent of the area or region. A wee dram as they say is all you need and a wonderful way to end an evening.