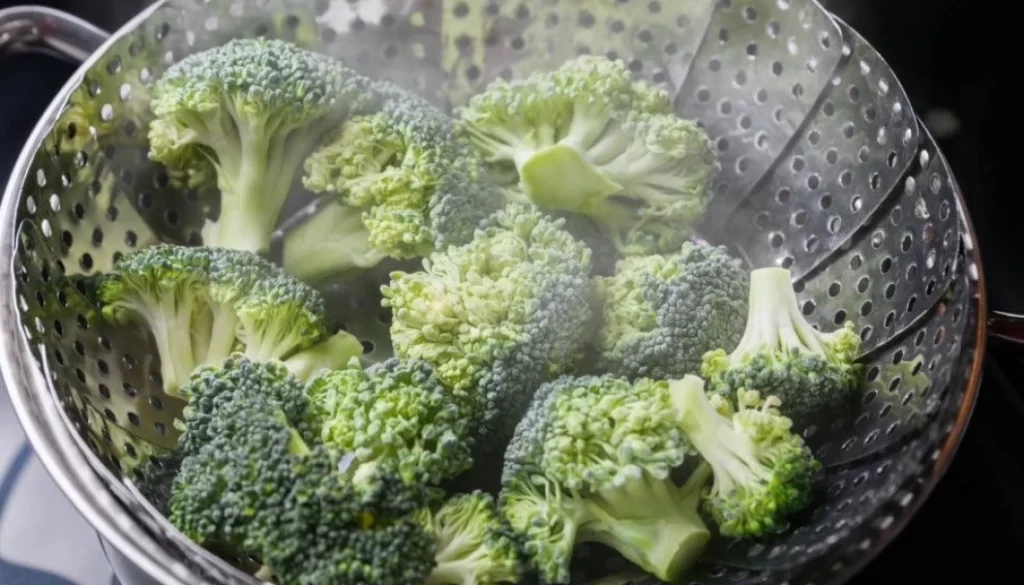 I do love steamed broccoli. I love how Chinese restaurants steam the broccoli. It is always done to the perfect point where the broccoli retains its color and crunch but hasn't become mush! I like to steam some vegetables as it retains their flavor as well as the nutrients.
My favorite vegetables to steam are:
Broccoli
Spinach/Swiss Chard/Kale
Asparagus
Green beans
Artichokes
Small potatoes
Steaming retains so much flavor and is easy to do. Steamer baskets are cheap and easy or if you have a large pasta pot some come with steamer baskets. Add you need is a little water in the bottom of the pot, you can flavor the water with citrus, garlic, peppercorns or a bay leaf. Place the vegetable in the basket and cover. Bring the water to a simmer and watch so not to overcook the vegetables. Leafy greens steam rather quickly where Artichokes take the longest at about 45 minutes.
I like to steam then season with salt, freshly ground pepper, minced garlic, citrus zest, fresh herbs.
Steaming small potatoes then drizzle with melted butter and crisp in the oven makes an incredibly tasting potato and side dish.
Here is a basic cooking table:
Broccoli florets about 5 minutes
Green Beans about 4 minutes
Spinach/leafy greens about 3-5 minutes
small potatoes about 20 minutes
Peas about 3 minutes
Artichokes about 45 minutes
Leeks about 8 minutes
Here is a reference guide so hope this helps. Remember seasoning the steaming water infuses the vegetable or whatever you are steaming.